STANDARDIZED
"Our Physiologic Restoration delivery system has been designed to deliver optimal levels of hormones, essential for health and quality of life."
Since formulations and cream preparations are created to exacting high-quality standards, prescriptions for the Physiologic Restoration for women should only be obtained from one of our pharmacy partners. Our compounding pharmacy partners undergo rigorous quality control and safety audits through the Pharmacy Compounding Accreditation Board (PCAB). PCAB Accreditation in combination with the pharmacy's commitment to continuous compliance significantly reduces the risk associated with compounding medications and demonstrates a commitment to meeting the highest industry standards for quality and safety.

BIOIDENTICAL
"Our hormones are compounded using only natural, FDA approved, plant- derived molecules that are identical to the ones found in our bodies."
The term "bioidentical" refers to plant-derived molecules that are identical to the ones produced in our bodies and come from organic sources. Administered in their natural form (bio-identical estrogen and progesterone), in the correct doses (physiological and biomimetic), and via the right route of administration (transdermal), proper hormone restoration therapy (HRT) may help alleviate the symptoms of menopause,endometriosis, osteoporosis, heart disease, metabolic syndrome and most of the degenerative diseases.
Synthetic hormone molecules are lab-engineered versions that are similar, yet not naturally occurring in our anatomy. There is always the risk of adverse effects that go along with introducing synthetic chemicals into your natural system. Conversely, by using bioidentical hormones, your body is better able to recognize and respond to treatment, and adverse effects are rare.

PHYSIOLOGIC
"Our restorative physiologic delivery system has been designed to mimic the hormone levels of a woman's body naturally, reproducing a cyclical rhythm."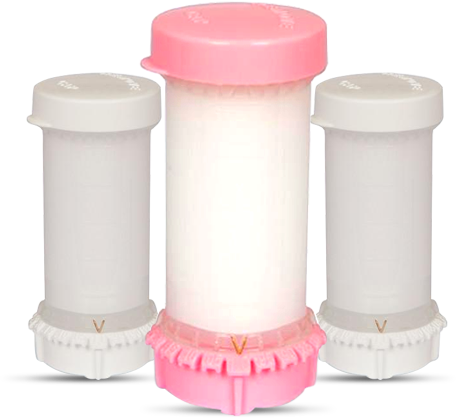 By mimicking a young woman's natural release of estradiol and progesterone throughout a 28-day cycle, the physiologic restoration system enables physicians to help women recreate their menstrual cycle – the ultimate sign of proper hormone restoration. By reviving your physiologic hormone levels, our goal is to help you reach optimal health and effectively slow the natural aging process that contributes to disease and frailty.

#1 killer
"Heart disease is the No. 1 killer of
women and is deadlier than all
forms of cancer combined."
Heart Disease Facts - The Heart Foundation.3

Approximately 1 in 31 deaths of women is attributable to breast cancer, whereas 1 in 7.5 female deaths are attributable to coronary heart disease.
1. Although low Bone Mineral Density (BMD) confers increased risk for fracture, most fractures occur in postmenopausal women and senior men at moderate risk.
2. In white women, the lifetime risk of hip fracture is 1 in 6, compared with a 1 in 7 risk of a diagnosis of breast cancer. Bone Density - Jackson Orthopedic Specialists.
3. "Worldwide, osteoporosis causes more than 8.9 million fractures annually, resulting in an osteoporotic fracture every 3 seconds."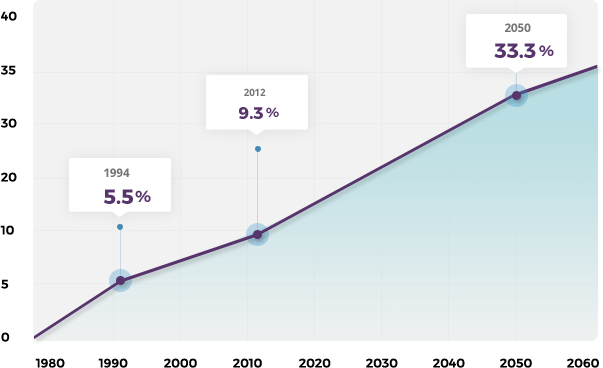 More than
29 million
American adults have diabetes

More than
86 million
American adults have prediabetes


I loved the seminar. It was so inspiring to be amongst doctors who are taking a stand for their patient's health. I learned so much about rhythmic hormones including dosing, efficacy and the importance of the rhythm. I would highly recommend this to any doctor looking to educate themselves...Read More

Why do I prescribe? Because I found it profoundly helpful to turn around my chronic inflammation due to myofaciitis or neck, shoulder, back pain. at age 40. I now know that the inflammatory state secondarily reduced my own hormone production and hormones have multiple critical...Read More

The rhythms of the healthy female body are in a beautiful alignment with the heavenly bodies with which we live. It involves the amazing story of life forms evolving to procreate and to thrive on Planet Earth. We have the beautiful daily rhythm - the Circadian Rhythm, the 28 day...Read More

I have been prescribing rhythmic dosing of hormones since 2006. Medically, it makes endocrine sense and seems truly the most natural approach to HRT, to replace as the healthy human body produces. All endocrine systems work on ebbs and flows, gradients. We know our brain thrives best in...Read More

Biomimetic hormone restoration (physiologic) makes the most sense, because it is grounded in the concept of rhythm. Knowing when to jump on the swing makes the difference between getting on vs falling off. Like most things in life, timing matters, and that is what observing rhythm means...Read More

I started physiologic restoration vs statically dosed hormones in 2008 when my hormone levels tanked. I wanted to mimic the hormone cycle we learned in our science classes and reach hormone levels that I had in my early 20's and 30's. I learned from measuring my patient's hormone levels on...Read More

At the age of 52, 14 years ago, I was falling apart and in denial about it. I hadn't slept in 7 years more than 4 hours straight, thus gaining 65 lbs. I was angry, moody, and depressed. I had fibroids making my cycle painful and heavy. I was having night sweats most ofthe nights. At this time...Read More

Why does this protocol work for me? Simple! More energy, more clarity, more vitality than when I wasn't on this protocol. I simply feel more vibrant and alive!

My experience with bio identical hormones, has been totally life changing. At the age of 40, I was having night sweats, and major anxiety. I had no idea what was happening with my body, so my friend had recommended this hormone replacement therapy. A couple weeks into using the creams, to...Read More

I've been on biomimedic bioidentical hormones for more than 14 years now. The protocol changed my life. When I went into menopause I had gained 70 lbs, couldn't sleep, and was rageful. Soon after I lost 40 lbs, slept like a baby, and was at peace again. My hair nails and skin looked 15 years younger...Read More

This protocol has been a life changer for me. Period! I began the protocol 14 years ago when I was 59 years old. I hadn't menstruated since age 45, when menopause put a shroud on my youthfulness, so I was amazed and delighted when I got my period again 28 days later. I felt like a young woman...Read More

I have to tell you the training was amazing. I was amazed at the depth of information covered in this seminar. Truly eye opening, delightful presenters, and coverage of material on many levels. I can truly see how physiologic restoration would be a great benefit to my patients...Read More

The conference was very educational and I found it so engaging to be with like-minded people. Thank you so much for inviting me to speak! It was an honor and the venue was great. Caren was so organized, planning ahead for every little detail...Read More

My experience being part of the teaching faculty was pleasurable as Caren made everything happen so easily down to the last gluten-free muffin. The attendees were quite knowledgeable and I learned pearls from them.