Announcing the Launch of WHN Physiologic Restoration™ The 21st Century Bioidentical Hormone Protocol!
WNH is thrilled to bring you the Hormone Solution you have been waiting for!
We know that women all over the world are clearly confused and frustrated about hormones. They don't know what type of hormone protocols to choose and who to turn to for accurate, scientific information. In addition, doctors and practitioners may simply be untrained in healthy bioidentical hormones.
PR, backed by over 15 years of research, is the answer to these challenges. Following the very rhythms of a woman's body, utilizing standardized plant-based botanicals, Physiologic Restoration™ is balance as nature intended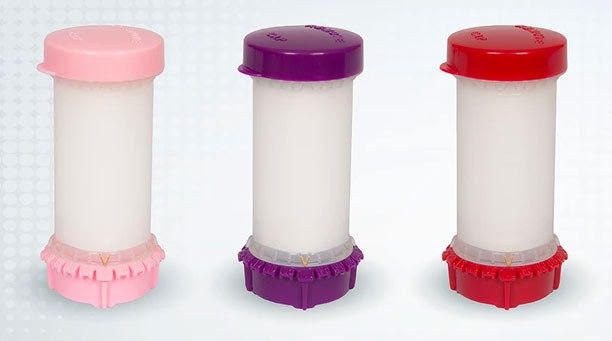 Premiering new, convenient dispensers that are easy to use, making it simple to adjust doses that meet every woman's individual needs.
PR is designed to revive hormones back to physiologic levels, so as to help each individual reach their optimal health, and effectively slow the natural aging process that contributes to disease and frailty. There is a critical connection between hormone levels and the way you feel.
If you are a practitioner currently prescribing rhythmic hormones, WHN in an effort to maximize continuity in care, ask that patients who are switched from other protocols are first given the opportunity to opt into this switch at your next office or telemedicine visit.
When you submit a prescription for a new patient for PR, or switch a patient from another protocol to PR, the following is some of what your patient can expect:
Tickerworks, Inc Ticker which replaces all syringes.

New dosing cards for Estrogen, Progesterone & Testosterone.

Calendar & Direction Booklet

Consultation Video
If you have any questions please contact your compounding pharmacy.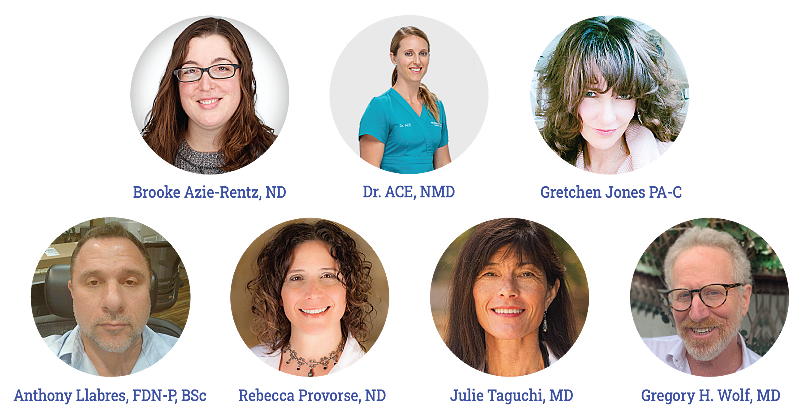 ---
ONLY 2 1/2 WEEKS LEFT
Do you feel inadequate or struggle with solving the perimenopausal or menopausal symptoms so many women face?
Do you worry about whether HRT is safe? Or if used how to find the right dose?
Wouldn't you like to solve these problems once and for all?
Do you struggle when a patient doing physiologic restoration™ has early cycles?
Do you have patients with unusual circumstances?
Are you unsure if you should raise estradiol or decrease progesterone or add testosterone?
What about your patients that never feel better?
Would you pay $195.00 to prevent your patients from the downward spiral of diseases caused by improper hormone regulation?
Attendees will have a chance to update their knowledge of hormone treatment protocols as they relate to breast cancer, bone physiology, heart disease, adrenal insufficiency, estrogenomics, detoxification, and sexual dysfunction.
Learn More, View Curriculum & Reserve Your Seat
---
WHN's Clinical Advisory Board with dispel the MYTHS and give you the science and techniques you need to overcome your own internal objections and fears about physiologic dosing so that you confidently help your patients experience utterly amazing health results.
Live VIRTUAL Symposium with the WHN Clinical Advisory Board (100 years combined experience) on Advanced Topics Related to Physiologic Restoration™ of Hormones
APRIL 24-25
10AM - 4 PM
"Guaranteed Value or you Pay Nothing!"
"My participation in this ground breaking protocol is part of the legacy of good which is my goal of life - to educate health professionals and provide them with the tools to help their patients to live the best lives possible." Felice Gersh, MD
RESERVE YOUR SEAT AND PURCHASE THE MENOPAUSE WITH PHYSIOLOGIC RESTORATION™ 7 PART WEBINAR SERIES FOR $75.00
---
WHN is a registered 501C(3) not-for-profit corporation to promote, advocate, and advance women's wellbeing and longevity through clinical research and education about the benefits of Physiologic Restoration™ to reduce the symptoms of hormone imbalance and degenerative decline.