It's not your lifespan that counts… It's your healthspan...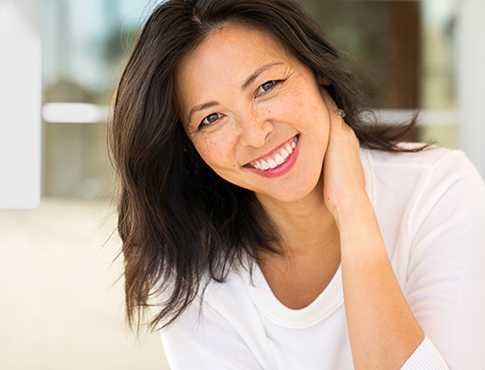 The monthly fluctuation of estrogen in a woman's body is responsible for controlling thousands of cellular processes and has over hundreds of key functions. Here are just a few of the key functions involving estrogen:
1. Grows the lining in the uterus so that the fertilized egg can implant.
2. Increases collagen production in the entire body, most notably in the blood vessels, skin, vagina and bladder.
3. Maintains cardiovascular elasticity and blood flow.
4. Prevents the body from losing bone density by inhibiting osteoclasts.
5. Increases vaginal lubrication and sex drive.
6. Augments sexual desire.
7. Fuels fat metabolism.
8. Facilitates mental health by increasing serotonin and dopamine in the brain.
9. Stimulates the production of progesterone, testosterone, thyroid, and more estrogen receptors.
10. Modulates adrenaline levels.
11. Is anti-inflammatory.
12. Modulates immune functions.
13. Increases melatonin levels.
Progesterone helps to regulate a woman's menstrual cycle and, like estrogen, it fluctuates throughout the month. The main job of this key hormone is to get the uterus ready for pregnancy. If there is no fertilized egg, progesterone levels drop and menstruation begins. If a fertilized egg implants in the uterine wall, progesterone helps maintain the uterine lining throughout pregnancy. Here are just a few of the key functions involving progesterone:
1. At its peak, stimulates apoptosis (cell death/anti-cancer).
2. Increases bone density.
3. Reduces anxiety.
4. Lowers blood pressure.
5. Reduces cramping.
6. Acts as a natural diuretic.
7. Improves insulin sensitivity.
8. Increases GABA secretion.
9. Is a precursor to cortisol, and all the steroid hormones.
10. Modulates immune functions.
Testosterone is an essential hormone for both men and women. It moderates one's mood and boosts energy levels. It also increases libido, promotes strong muscles and bones, and helps one perform everyday bodily functions.
Progesterone can convert to testosterone. However, too much testosterone blocks the action of estradiol and the female sex drive is more estrogen-dominant than testosterone-driven. Adding testosterone to a hormone profile may not be needed unless you are a female without ovaries or have been post- menopausal for over 10 years. Levels in women are 1/10 – 1/20 of men. Here are just a few of the key functions involving testosterone:
1. Plays a role in healthy heart and blood.
2. Supports a body to make less fat, more muscle.
3. Builds bone.
4. Improves verbal memory, spatial abilities and mathematical reasoning.
5. Improves libido & erectile function.
6. Improved mood.