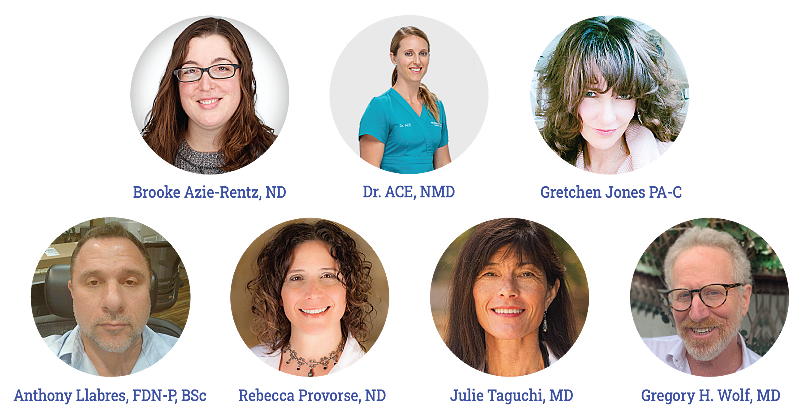 ---
Do you feel inadequate or struggle with solving the perimenopausal or menopausal symptoms so many women face?
Do you worry about whether HRT is safe? Or if used how to find the right dose?
Wouldn't you like to solve these problems once and for all?
Would you pay $150.00 to prevent your patients from the downward spiral of diseases caused by improper hormone regulation?
Attendees will have a chance to update their knowledge of hormone treatment protocols as they relate to breast cancer, bone physiology, heart disease, adrenal insufficiency, estrogenomics, detoxification, and sexual dysfunction.
---
WHN's Clinical Advisory Board with dispel the MYTHS and give you the science and techniques you need to overcome your own internal objections and fears about physiologic dosing so that you confidently help your patients experience utterly amazing health results.
Live VIRTUAL Symposium with the WHN Clinical Advisory Board (100 years combined experience) on Advanced Topics Related to Physiologic Restoration™ of Hormones
APRIL 24-25
10AM - 4 PM
"Guaranteed Value or you Pay Nothing!"
"Once I retrained my brain with the scientific truth about hormones - that they not only don't cause cancer but they open the door to quality healthspan." Dr. Julie Taguchi
RESERVE YOUR EARLY BIRD SPOT NOW!
---
WHN is a registered 501C(3) not-for-profit corporation to promote, advocate, and advance women's wellbeing and longevity through clinical research and education about the benefits of Physiologic Restoration™ to reduce the symptoms of hormone imbalance and degenerative decline.