Jan 12th, 2021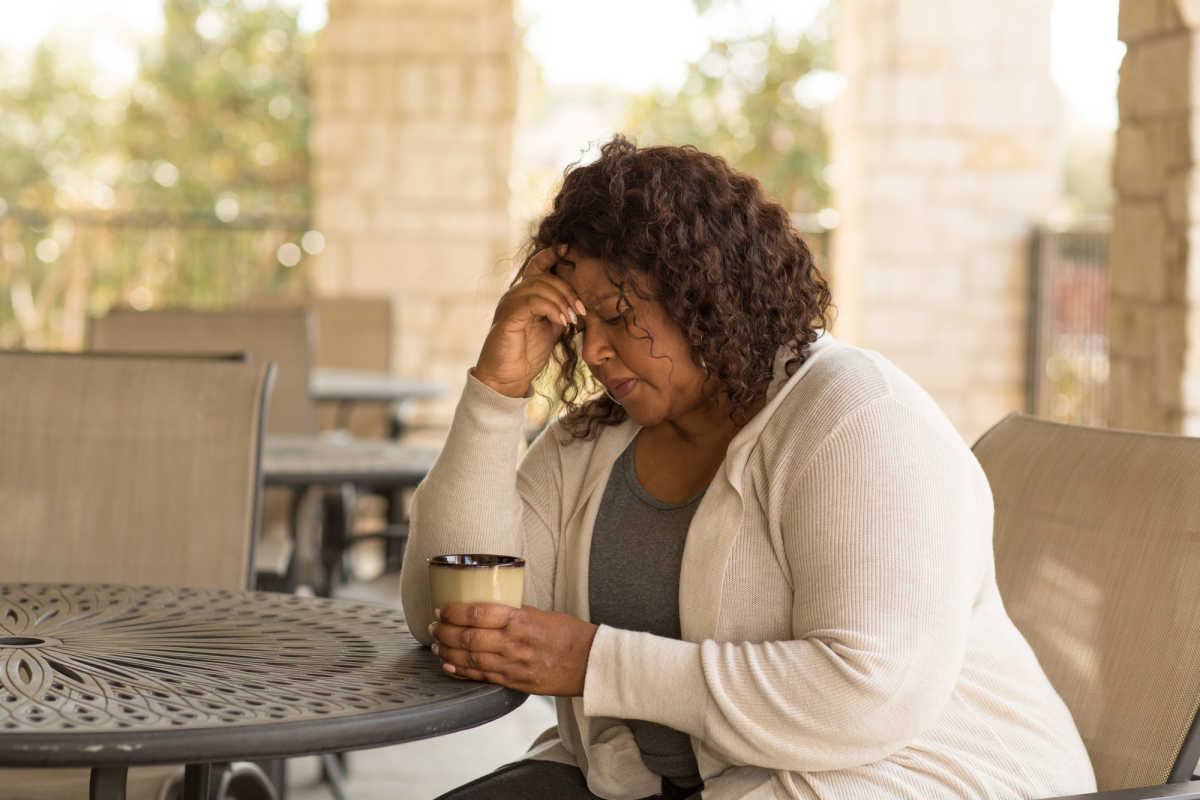 Menopause occurs when your last period finishes, your ovaries no longer produce estrogen, and your pituitary gland produces more FSH and LH. This usually occurs once there has been no cycle for 12 months straight.
Most women enter menopause around the age of 50 in the United States.
At first, the follicular phase of the cycle gets shorter and shorter. The ovaries are starting to make less estrogen production, so your periods get shorter. Also, your periods may become more irregular as well. Finally, they stop.
Now comes the fun part…when menopause symptoms begin. The lack of estrogen in circulation opens the skin vessels (those puffy hand veins) and the sweat glands begin sweating easier.
Menopause can also cause heart palpitations without ECG change, nausea, joint aches, muscle pains and more. These are all part of the symptom complex of menopause.
If that was not enough, the lower part of your genital tract suffers...you may begin to experience thinning of the vaginal wall and urethral mucosa, the labia, and the clitoris. This thinning leads to painful sexual intercourse, vaginal infections, and frequent bladder infections.
If you are lucky enough to not have hot flashes, you probably have enough androgen hormones from the remaining ovarian function and adrenal glands.
Did you know that prednisone and levothyroxine both come with serious risk factors for osteoporosis? About twenty-five percent of women have severe osteoporosis and fractures of bones are found in about fifty percent of menopausal women, if they do not supplement with estrogen replacement and calcium supplements and exercise. The typical fractures I see are compression fractures of the spine, fractures of the hip, wrist fractures and ankle fractures.
Finally, heart disease and stroke become more common as the cardiovascular protective effect of estrogen is no longer active as it was during the reproductive life cycle.
So you see, the amount of estrogen in your body really does matter and while menopause is certainly a normal natural event in every woman's life, suffering after menopause is common, and can be dangerous for your health, unless you supplement with the right type and amount of estrogen.
Gretchen Jones PA-C is a recognized expert in the use of bioidentical hormones for treatment of ovarian dysfunction, menopause, perimenopause and low testosterone in women and men. She is a leading advocate for changing the way in which hormone therapy is understood and managed by healthcare professionals. She provides the expertise, the experience, and the motivation necessary for successful bioidentical hormone replacement therapy. She can be reached at https://fixaflash.com
---
References
JA Tash et al. : Urology 2000 Oct 1;56(4):669.

D Prandstraller et al.: Pediatr Cardiol 1999 Mar-Apr;20(2):108-112.

B. Sears: "Zone perfect meals in minutes". Regan Books, Harper Collins, 1997.. J Bain: Can Fam Physician 2001 Jan;47:91-97.

Ferri: Ferri's Clinical Advisor: Instant Diagnosis and Treatment, 2004 ed., Copyright © 2004 Mosby, Inc.

Rakel: Conn's Current Therapy 2004, 56th ed., Copyright © 2004 Elsevier

Thierry Hertoghe, M.D.: "The Hormone Solution – Stay Younger Longer With Natural Hormone And Nutrition Therapies." Three Rivers Press, New York ©2002 as well as several presentations by Dr. Herthoge at the 19th Annual World Congress Anti-Aging and Aesthetic Medicine in Las Vegas (December 8-10, 2011).

Writing Group for the Women's Health Initiative Investigators: Risks and benefits of estrogen plus progestin in healthy postmenopausal women. Principal results from the Women's Health Initiative randomized controlled trial. JAMA 2002;288:321-333