Jan 1st, 2021
By Dr. Brooke Azie-Rentz
The population in the United States is aging and between 2010 and 2030 the population over the age of 65 is expected to increase from 13% to 20%. This year they estimate that 47 million Americans will be diagnosed with osteopenia, or brittle bones... but why?
The loss of our sex hormones (estrogen and testosterone) enhances the ability of certain cells in our body to absorb bone at a higher rate than those cells which produce bone, resulting in a decrease in overall bone mass and density, hence osteopenia or worse, osteoporosis. This period of time around peri- menopause/ andropause lasts between 5-10 years. It has been well researched that hormone replacement therapy during this time can help protect bone mass and decreases the risk of osteoporosis. Studies also show that calcium supplementation during this time does NOT have a significant effect on bone density. Interestingly, looking back on the population studied in the Women's Health Initiative (WHI) study, less than 22% of the roughly 14,000 women who reported a new diagnosis of osteoporosis or fracture and had medication history available at follow up, reported taking something for their bones other than estrogen therapy. This is a big issue because osteoporotic fractures are associated with high morbidity, mortality and cost! But due to things like race, socioeconomic status, education and age, treatments for decreasing bone density are usually not discussed until after an initial fracture is identified. This gap was one of the findings that came out of the WHI and represents a place that we can improve patient care.
Screening for osteopenia and osteoporosis, in the form of a DEXA scan, is not recommended until age 50. But if bone loss is starting in the years leading up to menopause, then we are missing out on an important period of bone health and remodeling by not addressing this sooner. Many patients come to doctors specializing in bHRT earlier than age 50 for symptoms of menopause and andropause. It looks like they are doing more than managing their hot flashes and sex drive!
So, what about those sex hormones?
Most studies on osteoporosis have been done on women and the benefits of estrogen replacement therapy. This is because of the increased rate of osteoporosis in women (3:1) compared to men (5:1) over the age of 50. This difference exists because men have larger skeletons, bone loss starts later (60 vs. 50) and progresses more slowly, testosterone is a wonderful drug, and they don't go through the rapid period of hormonal changes associated with menopause; andropause is a much more gradual event.
Studies have shown that initiating estrogen therapy in the menopausal period and continuing it into the later stages of life is associated with the highest bone density! These studies show that estrogen inhibits bone resorption and decreases the rate of bone remodeling. The studies also showed that the response is dose dependent. This means that the more estrogen you take, the better your bones will be. This was also influenced by age, so the earlier you started estrogen therapy, the better your bones would be in the long term. However, follow up showed that those who discontinued use of their hormones would show a decrease in bone density over time similar to their counterparts who did not take bHRT.
It seems estrogen, in both men and women, is the major factor in bone metabolism. But, seeing that we know that testosterone converts regularly back and forth into estrogen in both men and women, one can conclude that testosterone therapy in men can help strengthen their bones as well. This occurs in two ways. One way is through the conversion of testosterone to estrogen. The other is by the sheer brilliance that is testosterone! It makes you stronger, less fatigued and more motivated; therefore you do more weight bearing exercise, which in turn builds stronger bones!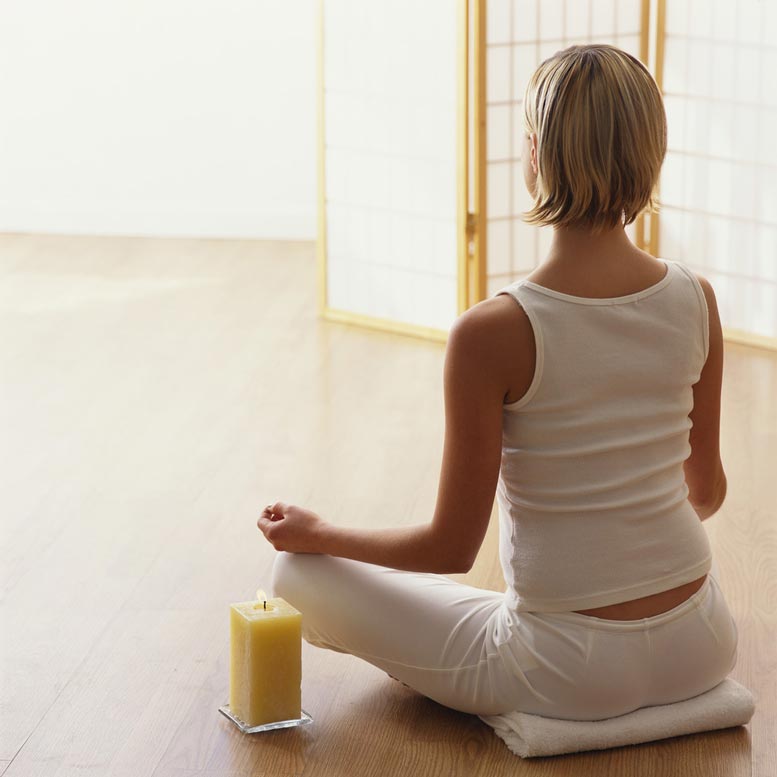 So in conclusion, not only do our hormones help maintain bone integrity by their direct interaction on the cells responsible for remodeling our bones, but they can contribute to a lifestyle conducive to healthy bones and healthy living. Having worked with women's health and hormones for 15 years, I have found this to be absolutely true! Using rhythmic protocols, like Physiologic Restoration (PR), I have seen my patients' live healthier, happier lives after menopause than some had in the 10 years prior. I have seen patients enjoy better health, both physically and mentally, get off prescription meds, and overall enjoy this time of life and embrace the wisdom associated with our older years. Incredibly, in a practice that has a huge focus on menopausal women and bHRT, I see a very small amount of osteopenia or osteoporosis. Therefore, I would have to strongly agree that replacing and maintaining hormones at a level that replicates those levels of a younger individual is bone protective. So, if you are approaching menopause or andropause, don't forget about your bones! It may be a good idea to have a discussion with a bHRT practitioner about your symptoms, but also a discussion about a DEXA scan to evaluate your risk for osteopenia and osteoporosis.
Dr. Brooke Azie-Rentz is the founder and medical director at Alpine Integrated Medicine (aim4healthNW.com) in Redmond, WA. The clinic has a focus on integrated primary care with specialties in regenerative medicine, bioidentical hormones and anti-aging therapies. Dr. Brooke has been prescribing rhythmic hormones for over 15 years. She sits on the clinical advisory board for the Women's Hormone Network (WHN), and is on the Board of Directors of the Washington Association of Naturopathic Physicians (WANP). She is a co-founder of the medical technology company Elixir Health, LLC, developing the ArtemisCalendar application (artemiscalendar.com), an app that helps doctors and patients connect around their bHRT program. AIM and Elixir are both dedicated to fostering the larger community, such as AANP, INM, WHN, and research around women's health and hormones, through corporate donations.
---
References
Schneider DL, Barrett-Connor EL, Morton DJ. Timing of postmenopausal estrogen for optimal bone mineral density. The Rancho Bernardo Study. JAMA 1997; 277:543.

Menopause: The Journal of The North American Menopause Society Vol. 24, No. 7, pp. 728-753 2017 by The North American Menopause Society

Gambacciani M, Levancini M. Management of postmenopausal osteoporosis and the prevention of fractures.

Panminerva Med. 2014 Jun; 56(2):115-31. Epub 2014 Jun 19.

Krum SA, Brown M. Unraveling estrogen action in osteoporosis. Cell Cycle 2008;7:1348–1352

Varacallo MA, Fox EJ, Paul EM, Hassenbein SE, Warlow PM. Patients' response toward an automated orthopedic osteoporosis intervention program. Geriatr Orthop Surg Rehabil. 2013 Sep;4(3):89-98.

Maryam Sattari, MD, MS,a Jane A. Cauley, DrPH,b Cynthia Garvan, PhD,a Karen C. Johnson, MD, MPH,c Michael J. LaMonte, PhD, MPH,d Wenjun Li, PhD,e Marian Limacher, MD,a Todd Manini, PhD,a Gloria E. Sarto, MD, PhD,f Shannon D. Sullivan, MD, PhD,g Jean Wactawski-Wende, PhD,d Rebecca J. Beyth, MD, MSc Osteoporosis in the Women's Health Initiative: Another Treatment Gap? The American Journal of Medicine, Vol 130, No 8, August 2017

Fatemeh Abdi, Hamid Mobedi, Farhad Bayat, Nariman Mosaffa, Mahrokh Dolatian, and Fahimeh Ramezani Tehrani, The Effects of Transdermal Estrogen Delivery on Bone Mineral Density in Postmenopausal Women: A Meta-analysis Iran J Pharm Res. 2017 Winter; 16(1): 380–389.